This set consists of a table and benches with colourful slats and is produced to give colour and cheerfulness to every commercial activity. It is a perfect piece of furniture for bars, restaurants, pubs and wine bars that love standing out for their originality of design and style.
Every bench is made with30x30 mm. metal tubing with a frosted effect. The wooden back is made with colourful slats with a worn effect. The stuffed seating is covered with comfortable eco leather. The benches measure 50×120 cm. with a height of 106 cm.
To meet the wide demands of our customers, the table of this set can be sold in two variations: with two single support metal bases and top with two colours, or with a single metal leg in double column and a rectangular top. The table measures 120×60 cm. with a height of 76 cm.
Dimensions
Request information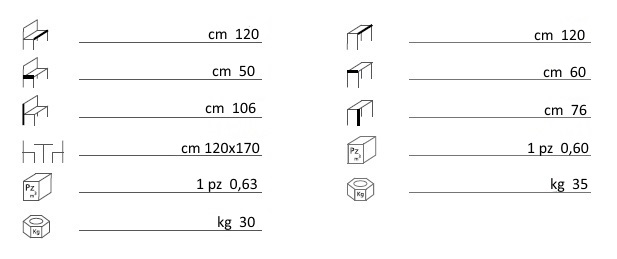 Request information
Do you like this product? Contact Us
Our product
Browse inside our product category and discover all collection