Solid Swedish pine high table with a central base and walnut-finish round surface.
A simple table that can suit various styles – from an evening pub to an afternoon coffee bar – just by changing the colour.
Measurements
Request information
Measurements
Measurements can be adjusted beyond the standard to suit your needs. Colours, woods and laminates can also be altered.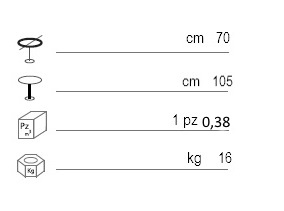 Request information
Do you like this product? Contact Us
Our product
Browse inside our product category and discover all the collections to furnish your premises