This high console with curved corner is a special piece of furniture for bars, also perfect for restaurants, ice-cream parlours and tasting halls, or furniture for home design, too.
This wooden high curved table is covered with a choice of laminates, on request. The console for pubsembellishes every space with style thanks to its colour and original texture that brings to mind the characteristicsof bare wood.
Among the high tables for bars and equipment for restaurants and ice-cream parlours, the 265 console also impresses for its durability and quality. It measures 50×150 cm.with a height of 105 cm, and can also be produced in other measurements and colours.
Dimensions
Request information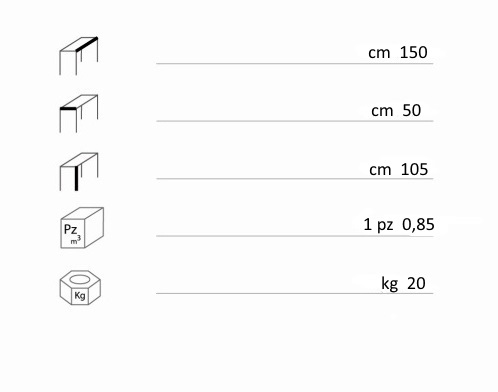 Request information
Do you like this product? Contact Us
Our product
Browse inside our product category and discover all collection