Multi-layered laminated wooden tables.
The two items have a different structure
– Item 130 has two feet and can be independently placed in a room
– Item 135 has one foot and need a lateral or frontal surface for support
The clean, modern lines of these tables make them suitable for many different kinds of environments: from bars to fast food restaurants, from ice-cream parlours to lounge bars and hotels.
The laminates and sizes can vary according to your requirements.
Measurements
Request information
Measurements
Measurements can be adjusted beyond the standard to suit your needs. Colours, woods and laminates can also be altered.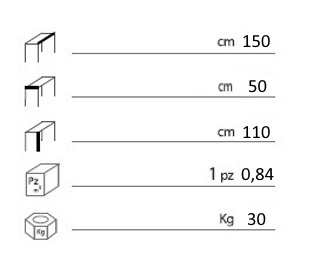 Request information
Do you like this product? Contact Us
Our product
Browse inside our product category and discover all the collections to furnish your premises