Rectangular solid pine wood table with 4 legs, dual-coloured: white aniline dyed base and walnut finished top 40 mm thick.
Available in various sizes, it can be placed in ethnic restaurants, slow food premises or pizzerias.
Measurements
Request information
Measurements
Measurements can be adjusted beyond the standard to suit your needs. Colours, woods and laminates can also be altered.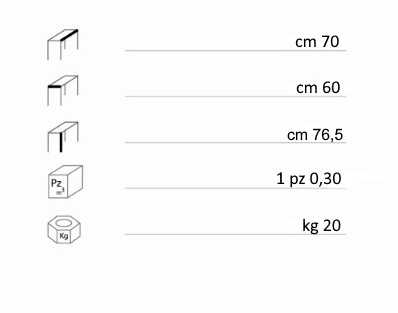 Request information
Do you like this product? Contact Us
Our product
Browse inside our product category and discover all the collections to furnish your premises